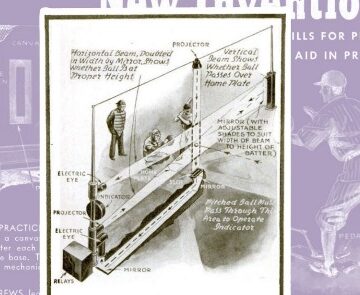 Sports & Tech
Publisher:

Popular Science

Editor:

Lauren Young

Published:

June 22, 2022
In 1939, Popular Science offered a round robin of new sports inventions, including "electric umpires" for baseball. The sport has long experimented with robotic umpires to take the guesswork out of calls. Has it's time finally come?
Will baseball ever replace umpires with robots?
Many thanks to Lauren Young, Popular Science Associate Editor.